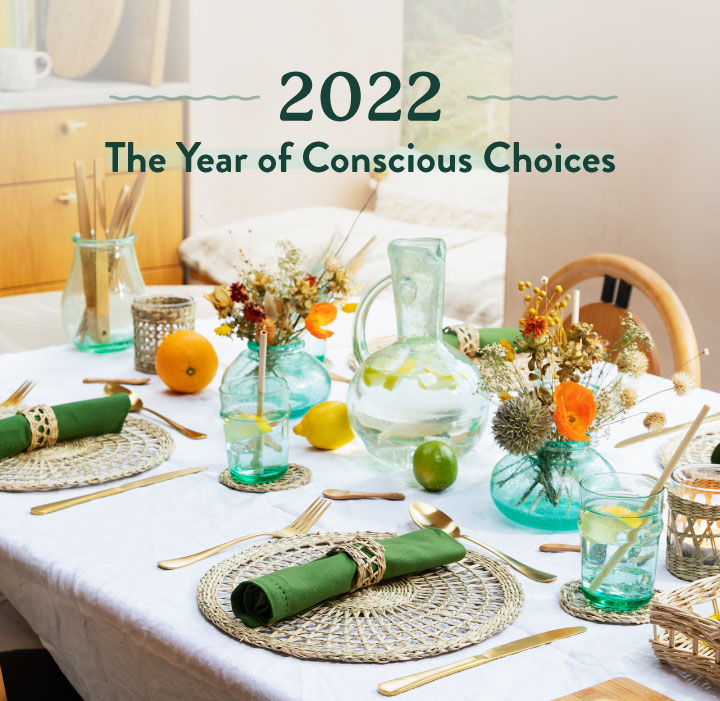 For the upcoming SS22 collections, we have been thoughtfully designing over the past few months, keeping in mind that you and your customers are seeking more sustainable alternatives. From challenging ourselves on material choices to removing plastic wherever possible, we have created our most environmentally conscious season to date.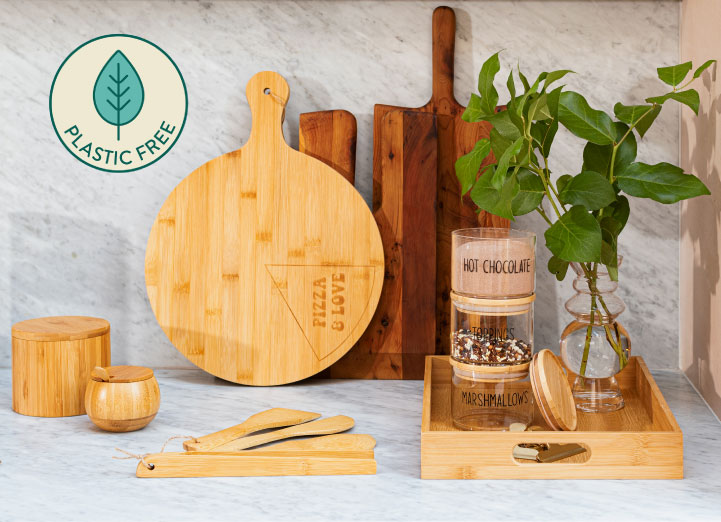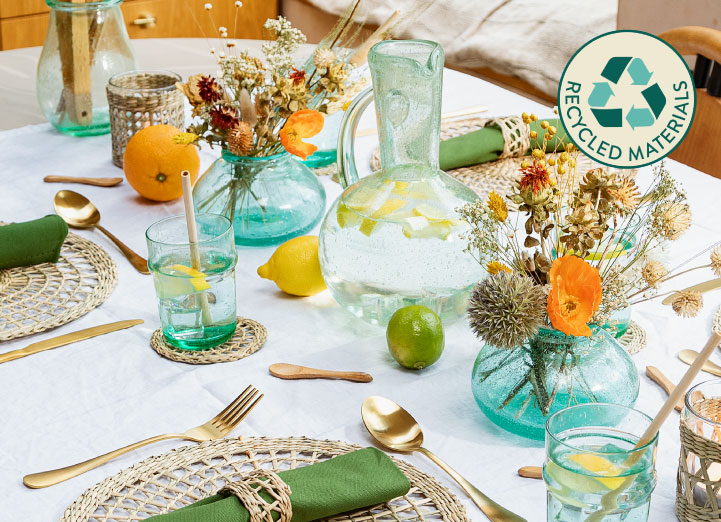 Zero Waste Home
We are on a journey to help you reduce plastic and waste in the home. With our new metal kid's lunch box, you now have the option to choose a completely plastic-free and food-safe solution. Large enough to fit a sandwich, fruit, crisps and even the matching water bottle inside. We have also introduced more glass storage solutions, including refillable spray bottles for cleaning products and liquid soap, and storage jars for food items. These home must-haves enable you to buy in bulk and reduce plastic waste.
Natural Materials | Seagrass, Water Hyacinth & Bamboo
Over the past year, people have been spending more time making meals at home and taking care to set the table in a thoughtful way. This in turn encourages less food wastage and a mindful relationship with the food we buy and eat. To offer environmentally friendly options for tablescaping we have created a range of placemats, coasters, napkin rings in seagrass and water hyacinth, with tealights to add a finishing touch. Keep the rest of the kitchen clutter free with trays all in biodegradable and natural materials and glass and bamboo storage jars.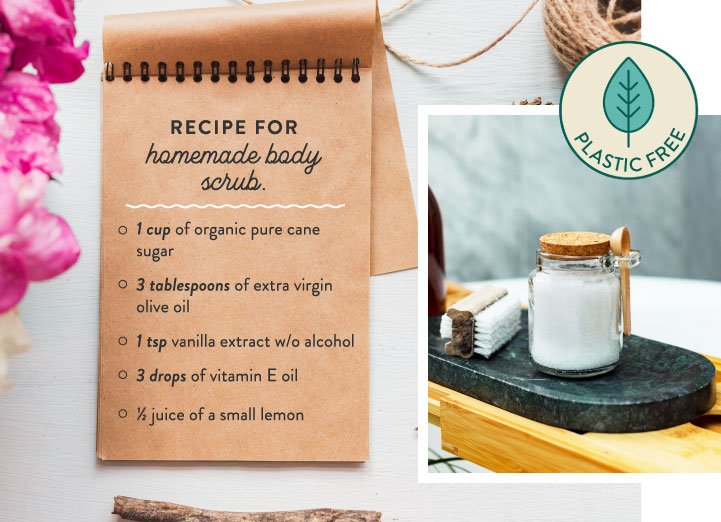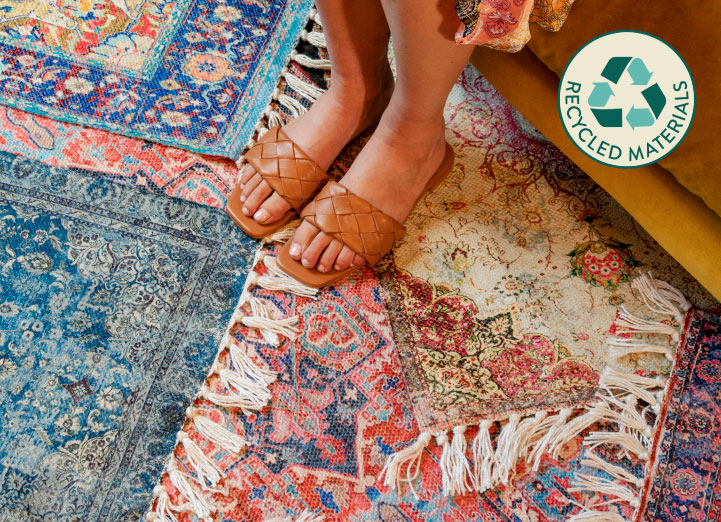 Spa Bathroom
Encouraging wellness and self-care, our new offering of reusables and storage items will make the bathroom a welcoming space to relax in. Discover glass refillable bottles and jars - great for storing homemade bath scrubs, organising cotton pads or for decanting bulk bought hair care products. With labelled options too, this collection is perfect for creating a tidy home and a tidy mind.
Textiles Made From Recycled Materials
To increase our offering of sustainable alternatives that don't compromise on style, we have created a range of textiles made from recycled materials. Our Grandmillennial and New Mediterranean collections use fibres that are sourced from recycled plastic bottles, which are broken down into chips, melted and spun into very fine threads. The finished material has a soft feel and makes a great surface for our lovingly designed prints. This versatile fabric dries quickly and is washable at 30 degrees - making it the perfect option for outdoor use in the summer. Our Denim Patchwork collection creates a 70s vibe and makes use of post-industrial waste. Discover our brand-new cushion covers and rugs sewn from a mix of recycled denim patches and cotton yarn.
Natural Materials | Jute
Jute has been rediscovered and is growing in popularity, so we have extended our range of home furnishings made from this sustainable alternative. You'll find a very stylish grey jute rug and cushion cover to match, plus new colourways across our most-loved storage baskets to choose from.